Sending Gift items parcel delivery to India via Couriers To Inda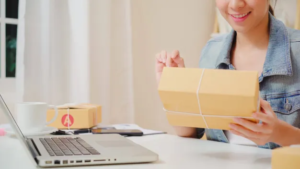 Sending Gift items parcel delivery to India via Couriers To India is a premier courier delivery service, specializing in sending couriers to India. We are committed to the highest standards of service. For us, delivery on time and within budget is the key to sustainable business.
We are a company determined to have a long-term, sustainable partnership without clients, and we regard our suppliers and clients as our best assets.
Sending a gift to your near and dear ones is a way of appreciating them and reminding them that they haven't left your mind, even though they may be far away from India.
Are there any restrictions?
There are no restrictions as such, in case of domestic courier delivery of gifts. But in case of cross-border parcel delivery, various international rules and regulations become applicable. If entry of a particular substance, intended as a gift is banned into the country, it will be discarded.
Similarly, there are some products for which courier services cannot be availed, even if they are meant as a gift. For example, scissors, knives or perfumes.
Are there any exemptions or benefits for India?
Any gift that you might send abroad, or receive in India, may be subject to tax exemptions. This is at the discretion of the customs officer assessing your incoming package at the port of clearance. It is advised to contact Couriers To India to discuss your options. We can also provide information on how to pack your precious gifts to ensure they are delivered safely.
Who pays the tax on gift items?
In terms of payment of duty, the recipient of the item is the one who is required to deposit the requisite duty. We also offer DPP – Delivery, Duty Paid which is a convenient method to have your gifts delivered without having to worry about the receiver paying the duty.
Why choose Couriers To India?
They have one of the largest distribution networks in India that ensures that location is never a hindrance to fast delivery. Our commitment to customer support, ethics and upholding customer trust distinguishes Couriers To India from our counterparts. Reliability is our watchword!