Understanding Shipping Restrictions and Prohibited Items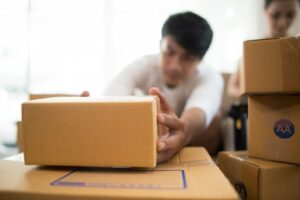 While you choose a reliable shipping company to ship your luggage to the destination, it is necessary to know the shipping restrictions and the list of prohibited items. If you do not adhere to the guideline, then the consignment may not reach the final destination. A flawless shipping will only be achieved if the customers abide by the rules, otherwise, the consignment may get rejected.
There are restrictions based on few factors, such as:
Weight: There are different charges according to the weight of the shipping items. For example, different pricing and discount rate for items weighing below 50 kg, above 50 kg and above 100 kg. At the same time one cannot ship a very heavy freight.
Size: Similarly, items with huge volume may not be allowed. Oddly shaped items can also create inconvenience. Know the permissible length, breadth and height.
Type of items: Perishable items may require special packaging and different rates of shipping.
Location: To ship the consignment to a remote location may take longer time than the standard time.
Customs duty: Customs duty is not within the purview of the shipping company. The duty varies according to the declared value, replacement value and actual value to be charged on the courier. However, you can ask for guidance to manage the tax efficiently.
Restrictions are locally enforced; hence it may differ from one country or state to another. The specifications may vary with respect to one area to other. It is advisable to call the shipping company to know the details before you start packing.
Prohibited Items: There are certain items defined as prohibited, such as-
Batteries: Button cells, Pencil cells, Rechargeable batteries
Inflammable items: Nail police, Perfume, Deodorants, Aerosols, Lighters, certain cosmetics
Jewellery
Precious metals and stones: Gold, Silver, Platinum, Emerald, Ruby, Diamond, etc.
Dry ice
Antique
Dangerous goods: Goods that are bio-hazardous
Fire extinguishers
Alcoholic beverages
Life jackets
Tobacco products
Fur or any item made of fur
Human or animal remains or ashes
For better clarifications connect with us. We care for the safety of your belongings. To do our job in a timely and efficient manner, please comply with the rules and regulations related to shipping.