Understanding the courier fees is essential when transporting packages, documents, or gifts from courier charges from Australia to India. It may mean the difference between a smooth transaction and one that turns out to be expensive. This article will look at the factors that influence courier prices between Australia and India so you can prepare your shipments.
Distance and Destination
The distance between the collection site in Australia and the destination in India is the first and most important element that affects courier fees. The cost of shipping is expected to increase as the distance increases. Additionally, the location within India can affect the price because more remote places might have greater costs.
Weight and Dimensions
The cost is significantly influenced by the size and weight of your shipment. The cost of shipping heavier, bulkier objects typically increases. It's important to precisely measure and weigh your package to receive an accurate price because couriers frequently have weight and size restrictions.
Shipping Method and Speed
The courier fees might be greatly impacted by the shipping type and speed chosen. Standard delivery alternatives are frequently less expensive than express or accelerated services. Be prepared to spend more for the convenience if you need a speedier delivery.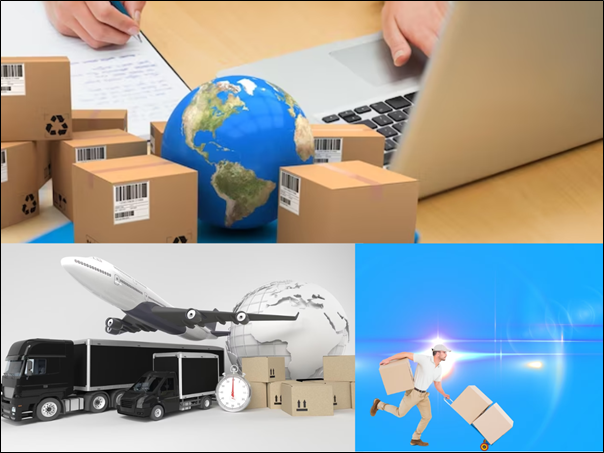 Packaging and Handling
Courier costs can be cut by using proper packaging. Items that are properly packed are less likely to sustain damage during shipment, which could result in extra charges. Some couriers provide packaging services, although there may be an additional fee. Taking the time to pack your items securely can pay out financially in the long run.
Customs and Duties
Customs and tariffs must be taken into account when sending things abroad. You might have to pay import taxes and charges in India depending on the kind and amount of your shipment. Usually, the courier's price does not include these fees; they must be paid individually.
Courier Service Provider
Your choice of courier service provider could significantly affect the price. To choose the most affordable choice for your particular shipment, it is advisable to check estimates from numerous providers because different businesses have different price schemes.
Additional Services
Additionally, tracking, insurance, and signature confirmation are offered by some courier services. Think about whether these services are required for your shipping or if you may choose less expensive, simpler options.
Seasonal and Promotional Offers
Watch out for seasonal specials or discounts that courier service companies may be offering. You might be able to uncover special offers or discounted prices that might help you save on courier fees at specific periods of the year.
Conclusion
Knowing the variables that affect courier costs between Australia and India is crucial for making wise choices when sending your products. With its contemporary approach to providing cutting-edge courier services, Couriers to India has been meeting the demands of millions of Indians who are present all over the world. Couriers to India is your hassle-free solution for all your courier needs, whether you need to ship time-sensitive documents, samples, gifts, furniture, parcels, or even excess luggage.