Globally, couriers are significant to businesses and individuals given the limited capacity allowed to take on an airline ticket to India. For this reason, couriers to India from Australia brings unique service benefits that drive convenience forwards in terms of their services. From a document to a commercial courier, there are several service points for facilitation.

A Complete Service Guide for Couriers to India from Australia.
Send Documents to India
Send Excess Baggage to India
Send Gifts to India
Send Commercial Courier India

Documents to India
Documents can be any official and vital documents such as power of attorney, passports, certificates and other original paperwork critical to you as an individual or business. They are sealed and packaged to the highest standards to ensure safety and their original shape at dispatch. With various international courier service partners like DHL, FedEx, UPS, and TNT, documents can either be picked up or dropped off at the nearest courier offices for easy facilitation. With documents from Melbourne, Sydney, Brisbane, Perth, and Tasmania. These standard features are available to send documents from Australia to India.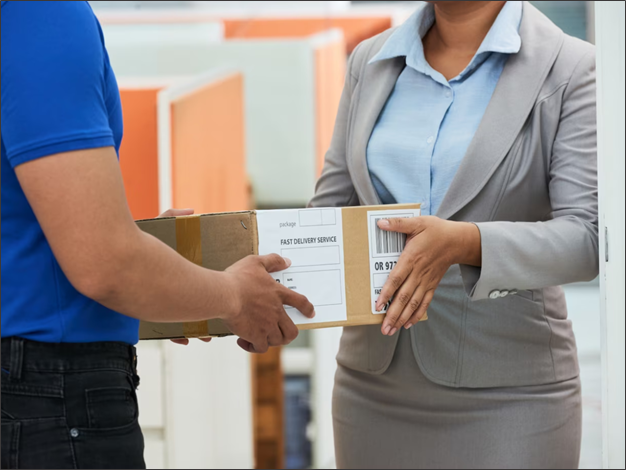 Key Features of Couriers To India:
– Access to world class shipping partner services of DHL, FedEx, UPS, and TNT.
– Payment only after pick up
– 24×7 real-time delivery date tracking
– Engaging and accessible customer care service from 10am to 10pm in your local time zone.
– Multiple package insurance options are available.
– 3-5 working days for delivery to most Indian cities.

Excess Baggage to India
Excess baggage can entail anything from small bags to large boxes that need to be air freighted apart from checked-in baggage. With all prestigious global courier partners like DHL, FedEx, UPS, and TNT, we can dispatch your excess baggage from any city that we operate in. The services extend across several Australian cities with the ability to pick up and drop off and multiple remote locations in India.
Unique service features for our Excess Baggage To India include:
– After official working hours, pick-up to facilitate faster delivery.
– Competitive rates with online tracking options. Prices GST inclusive (where applicable) and fuel surcharges.
– Expedited consignment delivery in the shortest possible time.
– Documentation formalities over the phone and a printer-friendly consignment note emailed.

Gifts to India
Gifts are precious items for the senders and the recipients given the emotional value attached to the package. With couriers to India from Australia, precious valuables are treated with utmost care and urgency in delivery. There are tremendous benefits and privileges to sending your gifts from any major metropolitan city in Australia to India, including:
– Safe delivery of precious gifts for peace of mind
– Weekend Saturday deliveries to keep deadlines and timelines.
– Delivery to most remote addresses and pin codes across India.
– Partnership with world-class shipping experts at DHL, FedEx, UPS, and TNT.
– Payment only after pick-up.
– 24×7 up-to-date delivery tracking and comprehensive customer care service.
– Several insurance plans are available where applicable.
– 3-5 days to most cities in India, depending on customs clearance.

Commercial Courier to India
Commercial courier to India from Australia poses different logistical challenges. However, with this service, businesses can expedite their shipments globally. There are several advantages and benefits too, including:
– Access to customs bond areas and dedicated road freight liners.
– Dedicated space on cargo airliners.
– Competitive pricing and costs for commercial courier.
– Event specific shipment with multiple customs protocols.
– Over 37 countries are covered globally with expert commercial courier services.

With CouriersToIndia, you can expect world-class courier service at pocket-friendly prices picked up from your doorstep from anywhere in Australia. Given the added benefit on partnership with global courier companies like DHL, FedEx, UPS, and TNT you can rest assured that your shipment will be delivered in the shortest possible time.