Sending gifts from one part of the world to another has evolved into a warm way to express love and gratitude, whether it's a birthday present, anniversary gift, or just a nice gesture. Such a cross-continental voyage, from New Zealand's gorgeous scenery to India's colorful culture, is an adventure in and of itself. Navigating international shipping when sending presents from New Zealand to India can be exciting and difficult. Here is a guide to help you confidently get off this gift-sending adventure.
Step 1: Choose the Perfect Gift
The first step is to choose the ideal present that appeals to the recipient's likes and preferences. Make sure your present has a personal touch, whether it's a piece of traditional Mori art, a container of Manuka honey from New Zealand, a stunning saree, or exquisite handcraft from India. To make sure that the gift is appreciated and valued, consider its cultural importance.
Step 2: Research Shipping Regulations
It's important to become familiar with New Zealand and India's shipping laws and customs policies before getting into the logistics. For overseas shipments, some items may be forbidden or need specific documents. Both nations have particular regulations governing the import of goods, including presents. To obtain accurate and current information, it is advised to examine the relevant customs websites or contact local shipping providers.
Step 3: Package Your Gift Securely
It is crucial to protect your present while it travels. To avoid any damage during shipment, be sure to carefully box your present. Use robust boxes, padding, bubble wrap, and other appropriate packaging supplies. To prevent any confusion, clearly mark the package with the recipient's name, address, and contact details.
Step 4: Complete Shipping Documentation
In order to guarantee a seamless delivery process, accurate and thorough documentation is essential. Complete all necessary paperwork, including customs declarations, truthfully and precisely. Include a thorough description of the shipment's contents, its value, and its intended use (gift). Promptly submitting the required documentation will help avoid issues or delays at customs.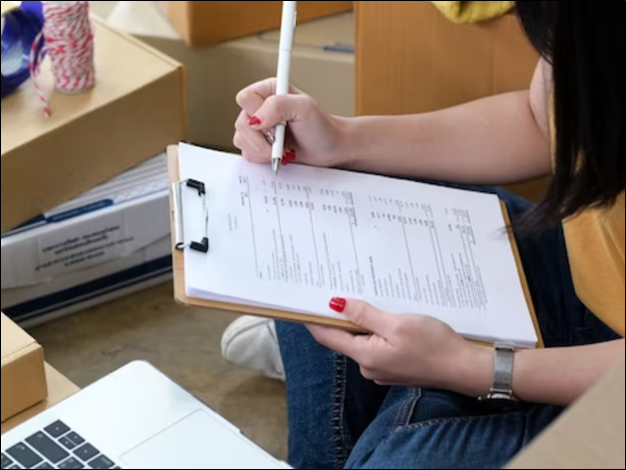 Step 5: Consider Shipping Times
Transit times for international shipments are unavoidable and might vary based on the destination, the shipping method, the customs clearance process, and any delays. When shipping your present, plan ahead and take the anticipated delivery time into account. Send your present well in advance if the occasion requires it to allow for any unforeseen delays.
Step 6: Tracking and Communication
The majority of reliable shipping companies include tracking services that let you keep tabs on the delivery status of your present in real time. Keep up with its progress and delivery status via tracking updates. Keep lines of communication open with the shipping company and the recipient in case of any delays or problems. By doing this, you may be sure that you are aware and prepared to act if necessary.
A beautiful approach to communicate love and happiness with others while crossing the distance between two souls' locations is by sending presents across international borders. Couriers To India is dedicated to providing you with the quickest and most affordable freight solutions from anywhere in New Zealand. By choosing this best courier service, you may make the procedure go easily and guarantee that your kind act arrives in India from New Zealand, making sweet memories that transcend distance.