Gifts - Couriers To India from New Zealand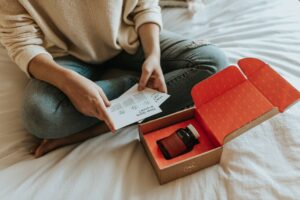 Couriers To India from New Zealand can get your gifts delivered to any address in India within the shortest possible time. With access to world class freight service providers – DHL, FedEx, UPS and TNT, Couriers To India can get your gifts to India from New Zealand asap.
Where available, we also offer delivery on Saturdays to ensure your gifts are delivered as soon as they arrive into India.
We ensure your precious gifts are delivered safely with signature on delivery for your peace of mind.
Our Key standard features (documents) are available for all shipments:
World Class Shipping Partners – DHL, FedEx, UPS, TNT
Payment only after pick up
24×7 Up to date Tracking
10am – 10pm – Customer Service
Insurance options where available
3-5 Days delivery to most cities in India
Give us a call to discuss your requirements. We may be able to get it there quicker than you think
Info
Services
Rates
Locations
Contact Us
Info
Couriers To India is committed to provide the fastest and cheapest freight solutions to you from anywhere in New Zealand. We service most cities – Auckland, Christchurch, Wellington, Dunedin and surrounding areas through our courier partners – DHL | FedEx | UPS | TNT.
We ensure your packages are picked up at a time convenient to you and provide up to date information on the status of the courier. When sending via Couriers To India you can rest assured that your packages are being well looked after by courier companies such as DHL | FedEx | UPS | TNT. We do not combine packages into one shipment and you are issued with a dedicated tracking number to know exactly where your package is.
We are 100% committed to having your package delivered to your loved ones in India with minimal paperwork in New Zealand. In India, our customs brokers will work with the receiver in getting the packages delivered and cleared in the shortest possible time.
Couriers To India is also committed to providing you a detailed invoice outlining the costs incurred in sending your Couriers To India. Our transparent and audited billing process ensures that you are charged as per the weight report of the service providers used by Couriers To India – DHL | FedEx | UPS | TNT.
Services
Rates
Locations
Contact Us