Are you about to ship packages from Australia to India? Well then, you have come to the right place as here we are going to tell you all about what the charges involved in shipping your packages from Australia to India using courier service. Let us have a very good look at what we have got in store for you.
Well, there are quite a lot of factors that determine the courier charges from Australia to India:
The courier service provider: Different courier service providers charge different prices on their services. So, it is important for you to do your research on the pricing plans and then pick courier service according to your budget. You would always want to look for one such courier service provider that offers you with high quality services at budget-friendly prices. You can also look to reviews and ratings to know more about which courier service provider offers you the best services at the cheapest prices.
The weight and dimension: Now this is another very important factor which determines the shipping charges. Couriers come with size and weight restrictions. As the weight and dimension increases, the charges will also increase. So, it is again important for you to take accurate measurements of your goods so that the exact charges can be levied. You will also have to make sure that the goods are measured properly so that the proper dimensions can be taken into account.
Shipping speed: The urgency of your shipment is also going to determine the shipping cost. If you want your items to be delivered fast, then you can go for expedited shipping. This is a lot more expensive than the standard shipping options which takes a while for the goods to reach the destination. So, your urgency of getting the items delivered to the destination is again going to determine how much you need to pay for your courier charges from Australia to India.
Shipping distance: The distance between the origin and the destination will also determine the cost. If you want to send your goods to a remote location in India, then it is obviously going to be an expensive affair. However, if you want your goods to be sent at a primary destination in India, the charges will be relatively low. So, make sure that the courier services take the exact distance into consideration while determining the distance cost.
Customs and duties: International shipments will have to be subjected to custom clearance and import duties and the recipient is responsible for all these charges. So, it is also important for you to consider these costs before you ship items from Australia to India. Different courier service providers offer you additional services including insurance and special handling charges. These services involve extra cost. So, if you are going for any specialised services, then make sure that those charges are also considered.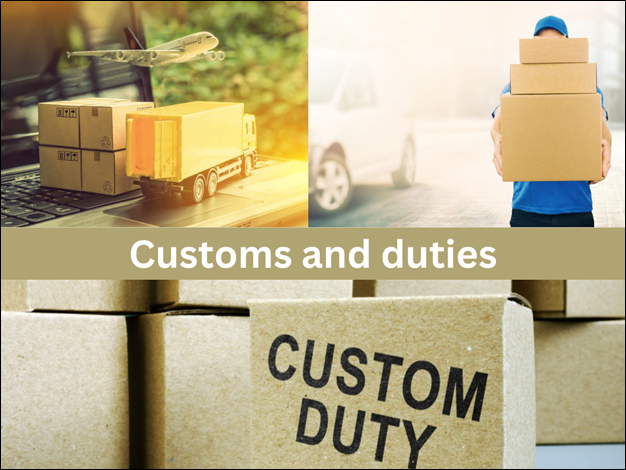 To know more about courier Australia to India shipping charges, you may contact us, and we will give you the details.