Beginning: For most people, there's a misconception about international courier services. Most will associate logistics with high risks and bad experiences such as high costs, unpredictable delivery delays, lost items or packaging, and much more. Courier services to India are about delivering the highest form of credible and reliable services for documents, gifts, excessbaggage, and commercial courier that dispel these service misconceptions. But how is it possible? Let us unravel the truth and dispel all the negative misconceptions.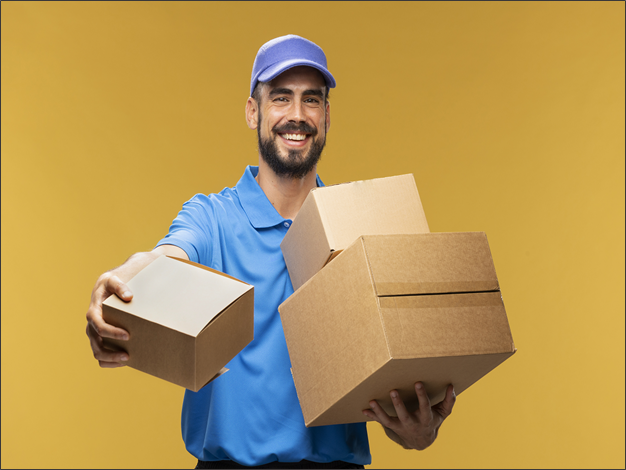 Standard Factors Determining an International Consignment's Shipping Cost to India.
– Type of package (document, gift, excess baggage, or commercial courier)
– Weight and dimension of package (shipments with longer sides exceeding 120cm may incur extra costs as a result of higher handling charges).
– Pick-up and drop-off locations
– Value of the package or consignment
– Destination country customs duties and fuel surcharges
What Makes Couriers to India Your Cheapest Premium Courier Service?
– After-hours courier pickup across multiple metropolitan cities – wherever Couriers To India operate across several cities in Australia, New Zealand, Canada, Singapore, Malaysia, the UK, the USA, and other locations, you can access after-hours pickup that facilitates faster delivery at competitive rates.
– Expedite courier with competitive rates partnering best freight providers: What determines cost is fast service efficiency, delivery in short times, transparency, customer care, and standard packaging and shipment costs. That makes shipment costs transparent and comparable with those of other global courier and logistics services.
– Real-time tracking and delivery scheduling enhance competence, trust, and reliability among customers. There's continuous tracking until the delivery point.
– Comprehensive pre-shipment consignment documentation: Each package must fulfill all basic and standard formalities before shipment. And all these are handled with satisfactory detail by couriers to India. This enables sharing of the details over phone and email. Couriers to India can take care of all export-related paperwork and customs clearance in India. This provides seamless access to an electronic data interface to lodge customs documentation electronically at the origin and destination countries.
– Standard global packaging, repackaging, and storage safeguard and protect your consignment from damage and breakage. This safeguards packaging from source to destination with professional expertise. These packaging guides include DHL, FedEx, and UPS packaging guides.
– Standard insurance, remote-area pickup, and remote-area delivery in India cut back on time wasted hiring local delivery agencies. It also keeps courier costs lower and more competitive.
– The seamless and flawless customs clearances and prepaid duties facilitate a faster, more affordable, and transparent courier service to India from Canada and all around the world.
– Multiple courier service partnerships with global carriers and cargo specialists from around the world in record delivery times. Connectivity to global cargo carriers is a boost to any commercial or business entity.
– Courier to India has some of the cheapest courier rates to India from Australia, New Zealand, Malaysia, Singapore, the UK, the USA, Canada, Norway, Denmark, Germany, and other locations. There is an indicative package charge after checking and measurement to ascertain actual applicable rates.
Conclusion: As a premium partner with global courier service providers like DHL, FedEx, TNT, and UPS, couriers to India customers are assured of urgency in delivery and standard international shipping relative to consignment size and weight, as well as other applicable taxes.